This topic is concerned about the secret about the cable ties production.
First, let's talk about the raw material of the cable ties.
As cable ties are long on the length, but wide size very narrow. This make the cable ties are difficult for injection moulding. And not only need nylon injection machine but also need specialized cable tie PA material.
Cable tie injection moulding PA material detail component is 75% new PA66 + 20% recycled PA66 + 5% PA6. With this formula, can improve the new PA66 material on both flow rate and toughness. So cable ties easier for injection and also better quality.
PA66 new material need to be heated, then can be used to produce cable ties. We suggest to heat the material within 1-2hours under 60℃-70℃.
Above is our experience for the raw material of the cable ties.
Secondly, cable ties need after production treatment to make the cable ties with perfect quality.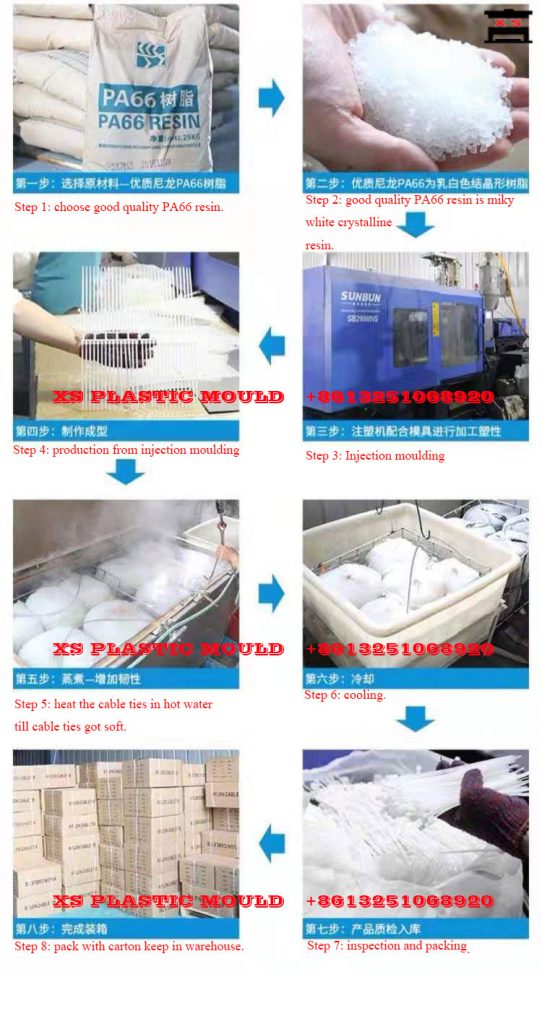 Follow the above cable ties production process, you can produce perfect quality cable ties. Another thing, when pack the cable ties with poly bag, can put slight water inside the bag, then seal the bag. By this way, cable ties can keep white colour for long time.